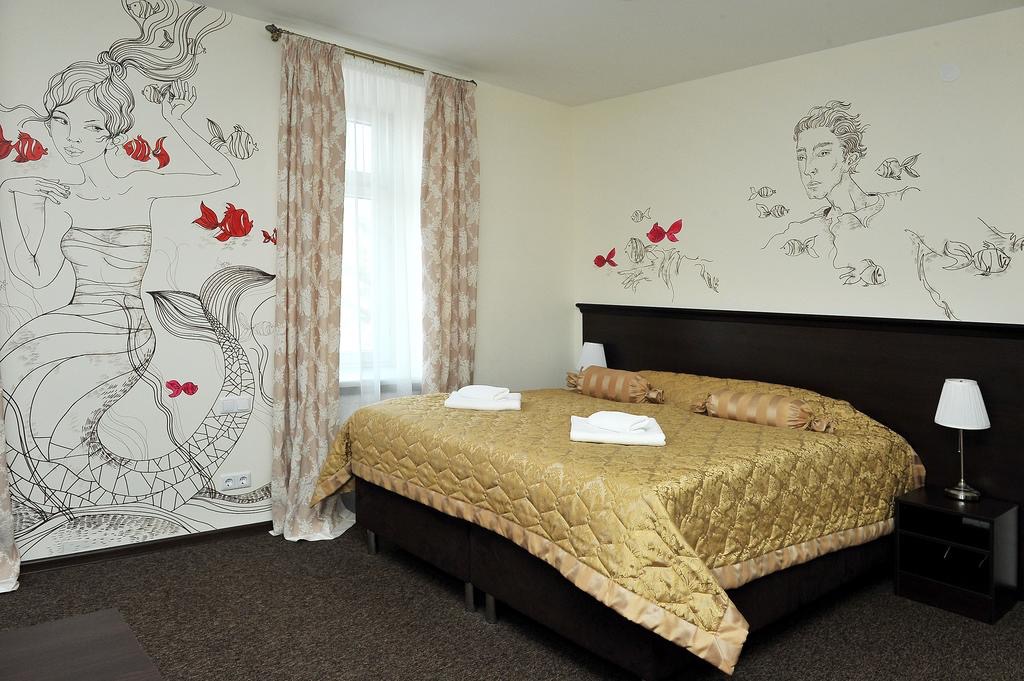 ---
At 3-star "Bohema" Art Hotel you can choose:

• single room,
• standart double room,
• business double room,
• double "Art" room,
• triple room,
• quadruple room,
• quadruple "Art" room,
• superior family room.

Rooms have different types of interiors: for vacation near the Baltic Sea, for business trips, for holidays in Klaipeda, etc. Some rooms are reminiscent of mini art galleries, the walls are decorated with many paintings, on the shelves you will find the books. Some of the rooms have modern frescoes on the walls. There are paintings in most of the rooms.